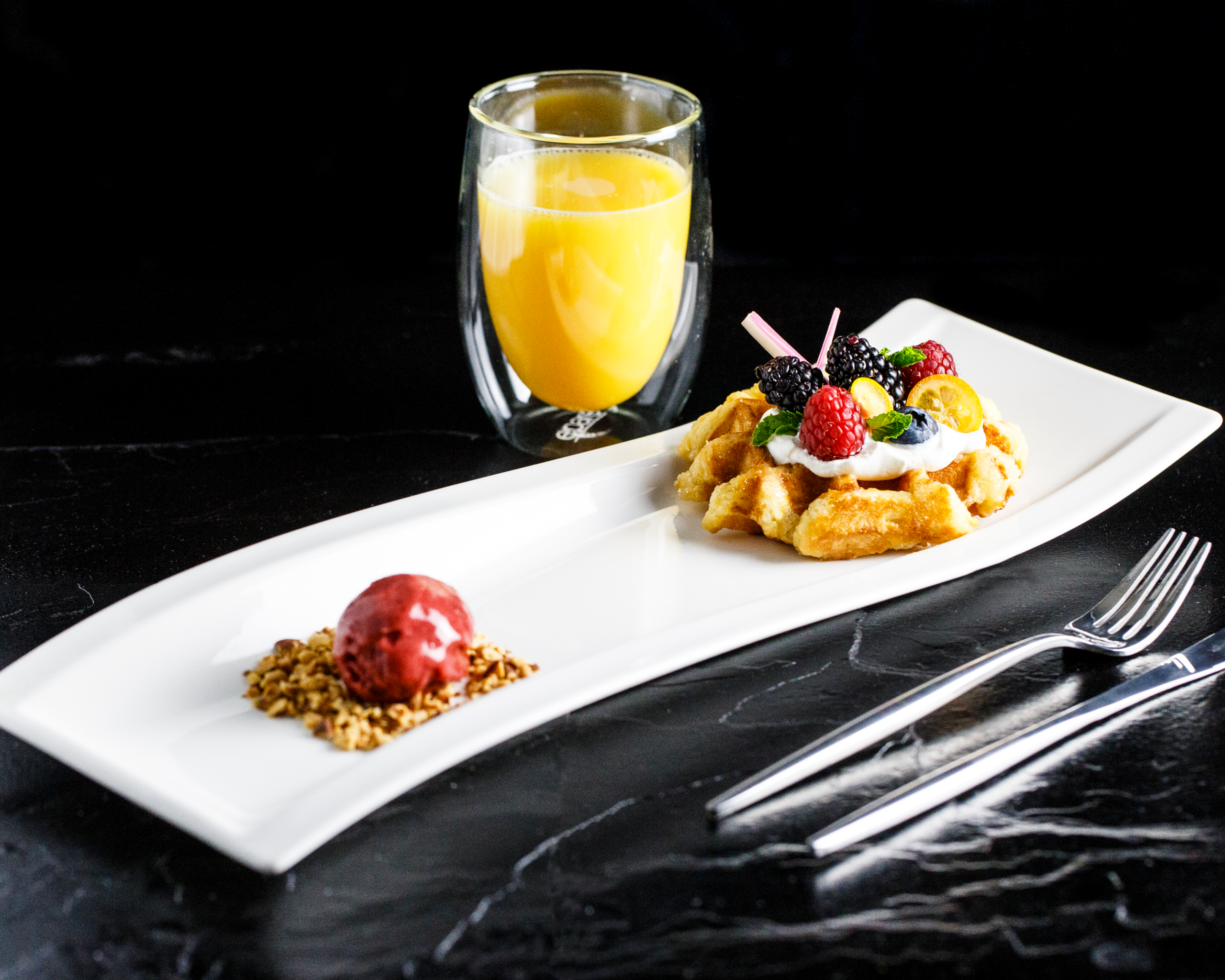 5 Deliciously Clever Ways to Eat Our Waffles for Breakfast
Craving something sweet and delicious for breakfast? You're not alone. Luckily for you, we've whisked up 5 scrumptiously clever ways to eat our waffles in the AM. Enjoy!
The Grilled Cheese Waffle-wich 
What's better than gooey bits of grilled cheese? We know Gooey bits of grilled cheese nestled in between two warm, crispy waffles. The best part of this waffle breakfast is that you can take it to-go for a wonderfully yummy to-go sandwich— erm, we mean waffle-wich.
Pro tip: You can also swap out the cheese for jam, peanut butter, or Nutella.
The Tex-Mex Delight
Make your waffles with scrambled eggs, sliced avocado, and a lot of fresh salsa. We suggest opting for our Cinnamon Waffle when it comes to this tasty recipe.
The Yogurt Lover's Choice
Health-conscious waffle enthusiasts, rejoice! There is, in fact, a way for you to enjoy our waffles without feeling guilty. 
We suggest serving your waffle with Greek yogurt, sprinkled with granola, and a generous helping of fresh berries. Our favorite pairings include our Chocolate Chip Waffle with strawberries and raspberries and our Peanut Butter variety with blueberries. Yum!
The Autumn Staple
Yes, we know it's still summer— but that doesn't mean we can't enjoy the wonderful flavors of Fall! 
To create this Autumn-inspired dish, simply top our Cinnamon Waffle with honey butter and chopped pecans. If you want to take things up a notch, also add a large helping of apples (sautéeing them is optional) on the side. Hungry yet?
The NYC Bagel-Waffle
Toss your bagel aside and make room for the next best thing that's ever existed: the bagel-waffle. Did we just make that up? Yes, but trust us, it's good. 
The recipe is easy, really: Generously spread some whipped cream cheese to your waffle and top it off with lox and capers. If you're not a fan of lox and capers, get creative with avocado, tomatoes, and/or onion. Voila!