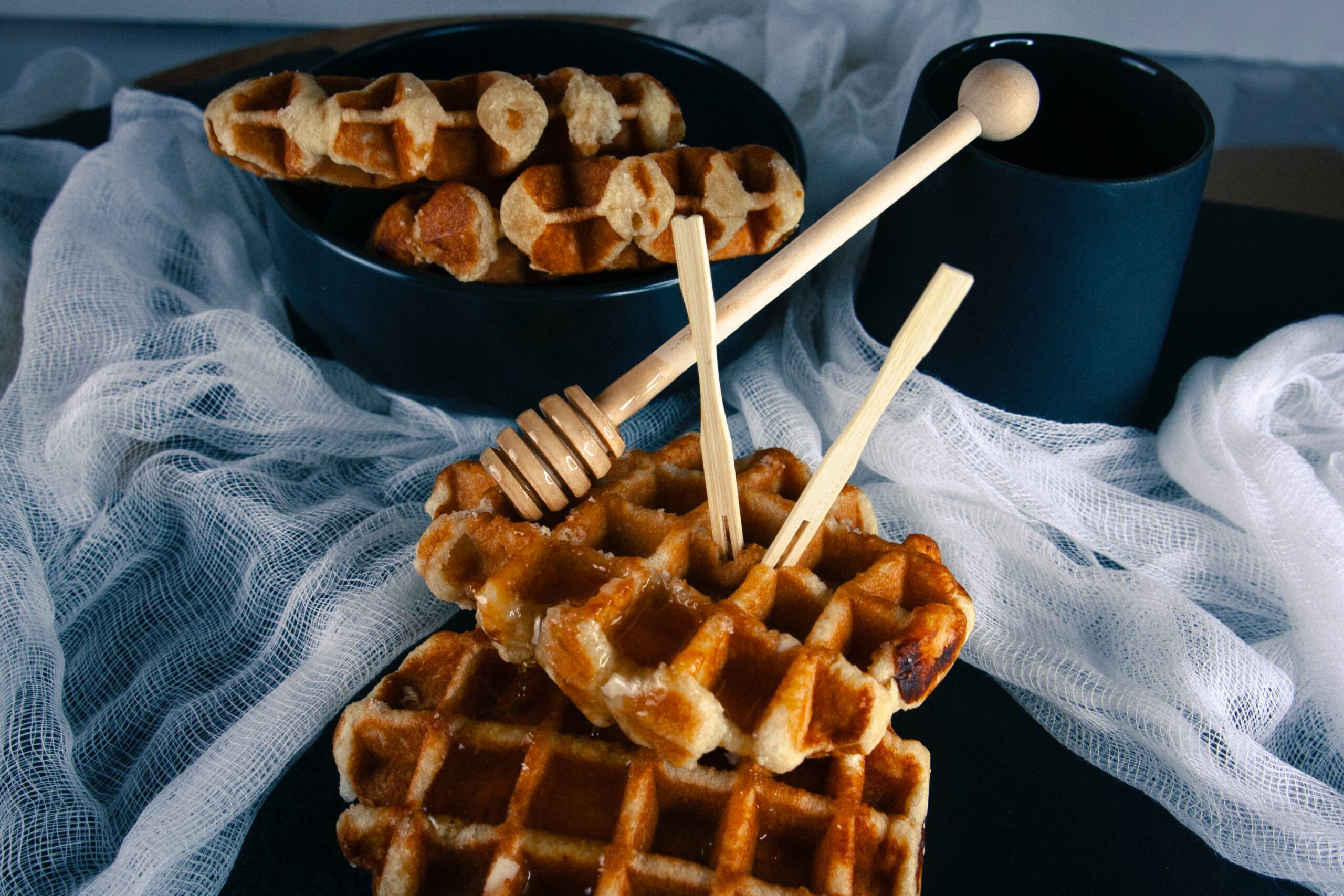 3 Genius Ways to Incorporate Peanut Butter to Your Waffle Experience
When it comes to craving golden brown waffles with peanut butter, the possibilities are endless. Here, we highlight 3 of the ways we enjoy the decadent pairing. 
Peanut Butter & Jelly Waffle Sandwich
Who doesn't love a good 'ole peanut butter and jelly sandwich? Just spread two waffles with peanut butter and jelly, place them together as you would any other sandwich, and enjoy. If you want, you can also throw on some cinnamon or drizzle some honey for added flavor. Totally simple. Totally delicious. 
Peanut Butter & Jelly Waffle Sandwich— with a Twist
If you want to upgrade the above recipe, we've got just the thing: a peanut butter and jelly sandwich recipe featuring two chocolate chip waffles and sliced bananas. Best of all, the whole thing is really simple to put together. 
Spread peanut butter on one waffle, then spread jelly on the remaining waffle. Place banana slices evenly on top of peanut butter; top with remaining waffles, jelly-side down. Cut and serve.
Waffles with Peanut Butter Syrup
Whether it's store-bought or homemade, adding peanut butter syrup to your waffle is an easy way to elevate your meal. We mean, doesn't it just make your mouth water thinking about it? Oh, and if you really want to be *extra* about it, throw in a few chocolate chips. Voila!