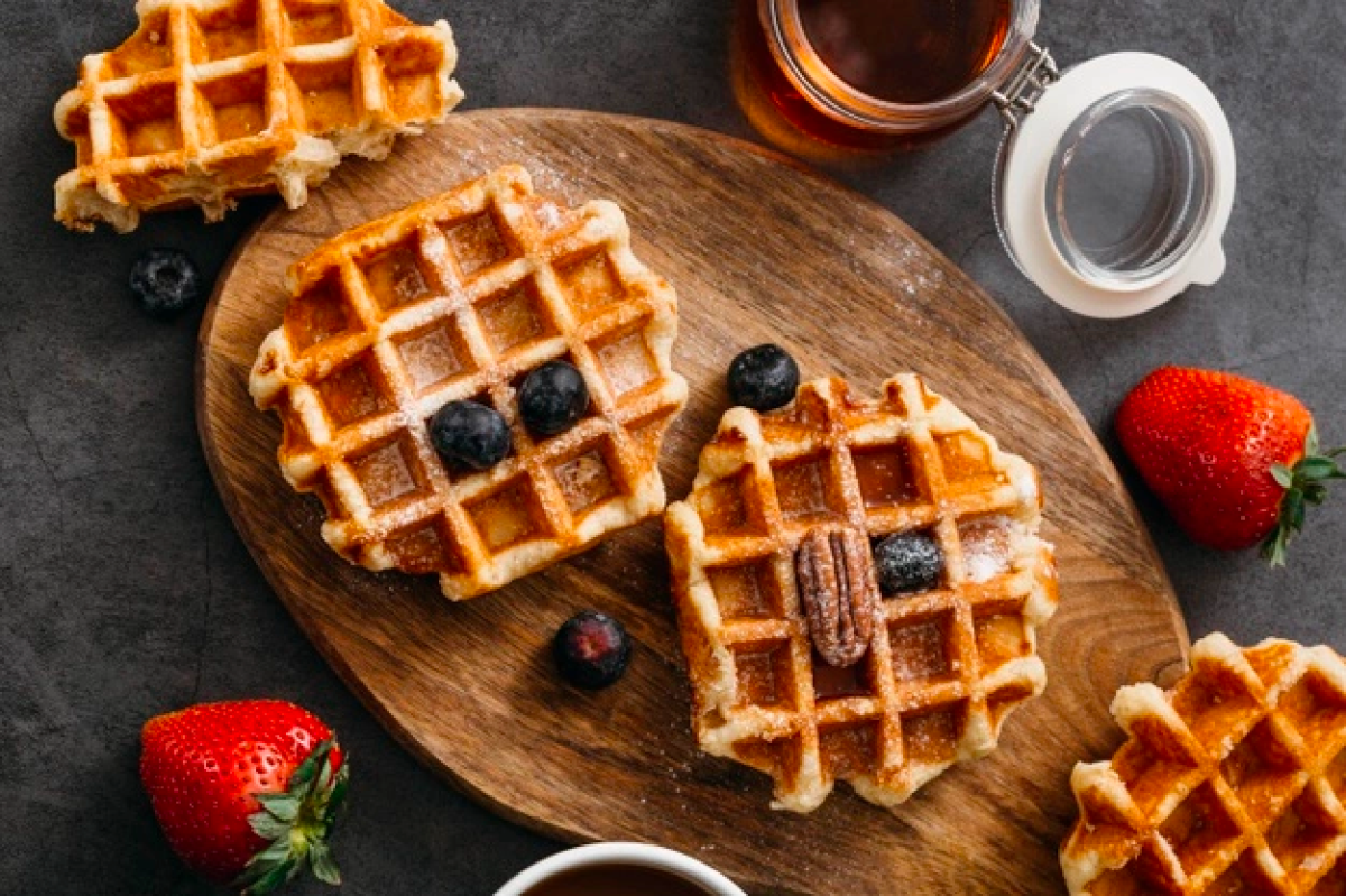 The Brussels waffle & The Liege waffle.
Preparation Time: 20 Minutes
Cook Time: 20 Minutes
Level of Difficulty: 2
Ingredients
1/2 cup tawny port or sherry
4 Tbsp. sugar, divided 1 Tbsp. fresh lemon juice
8 oz.Corazón de Ronda™ Manchego cheese, finely shredded (about 31/2 cups), plus more for shaving as a garnish if desired
1/2 cup heavy cream
12 8" wooden skewers
6 firm ripe peaches, halved and pitted
3 Tbsp. butter, melted
1/4 tsp. black pepper
6 thin slices Serrano ham or prosciutto (about 4 oz.)
Arugula or watercress (optional)
Preparation:
In a small saucepan, combine port, 2 Tbsp. sugar and lemon juice. Bring to a boil and cook until syrupy, about 7 minutes. Let stand until cool.
In a small bowl, thoroughly blend Manchego and cream.
Holding 2 skewers parallel about 3/4" apart, skewer 2 peach halves; repeat with remaining skewers and peaches. Brush both sides with butter, then sprinkle with remaining sugar and pepper.
Heat grill to medium and oil grill grate. Grill peaches cut side down 4-5 minutes. Remove from grill; turn and mound Manchego mixture onto cut sides. Grill covered, an additional 4-5 minutes or until cheese is melted.
Remove to serving plates and top with ham and a drizzle of port syrup; garnish with arugula and shavings of Manchego, if desired.
0 out of 5 stars (based on 0 reviews)
There are no reviews yet. Be the first one to write one.